While I was hammering and hammering on this Ring...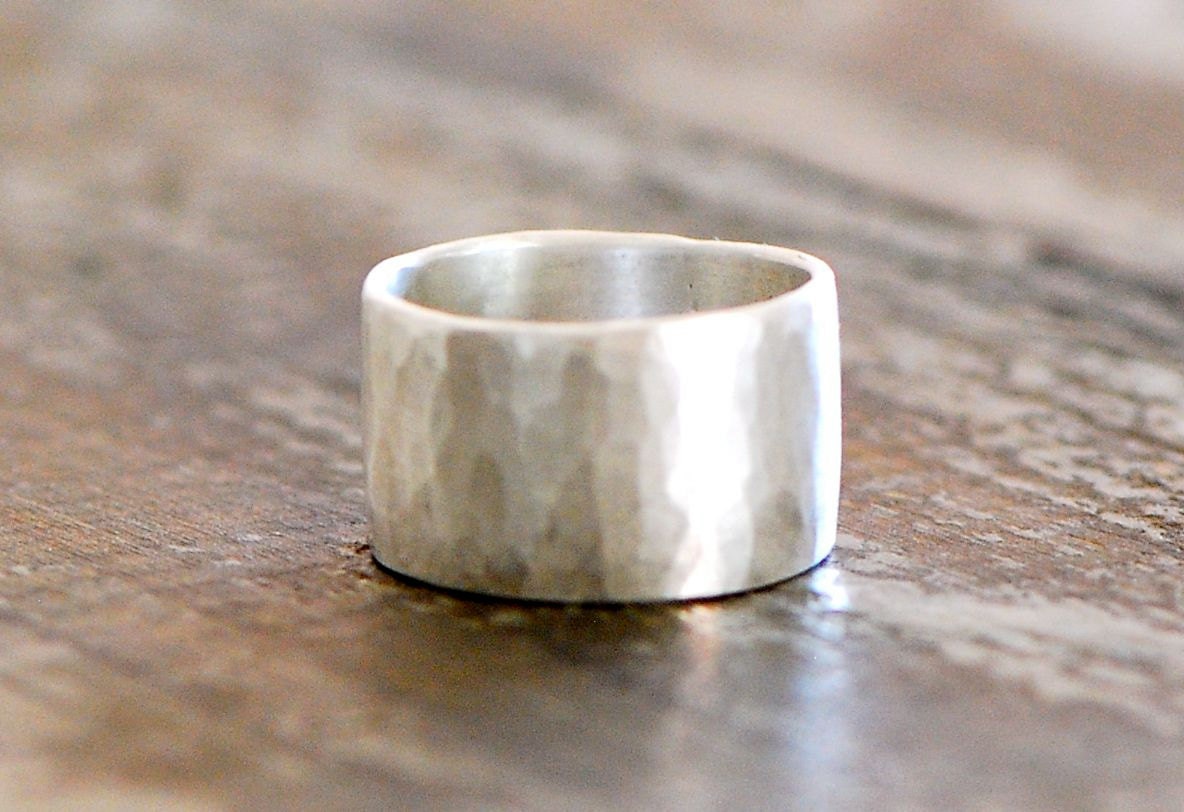 my creative mind got hit by a Idea...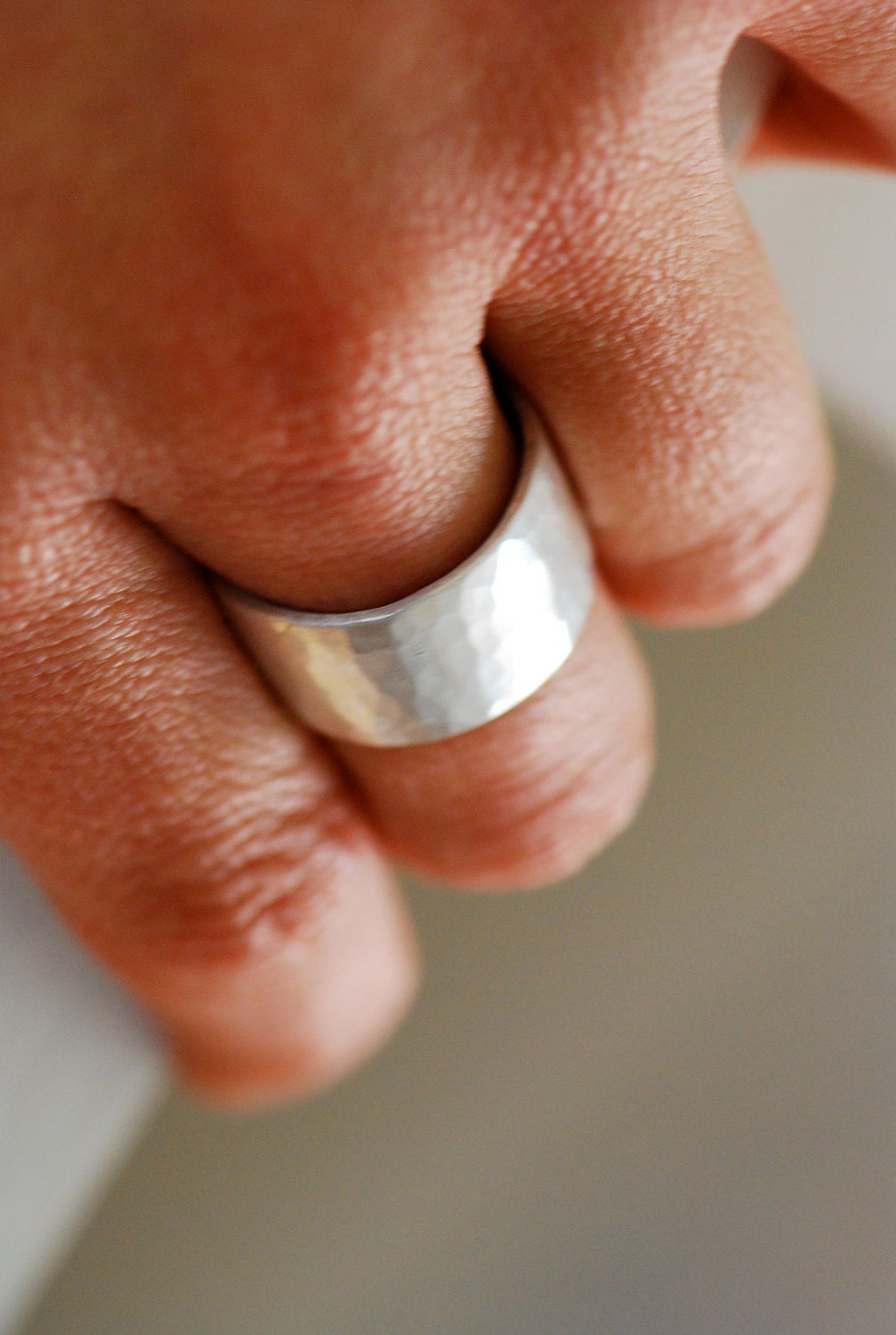 how I could try to take a Photo of it. Did you know, I keep my *heavy* Camera in one Hand, in the try to keep it calm and catch the other Hand with the Ring on for a Photo...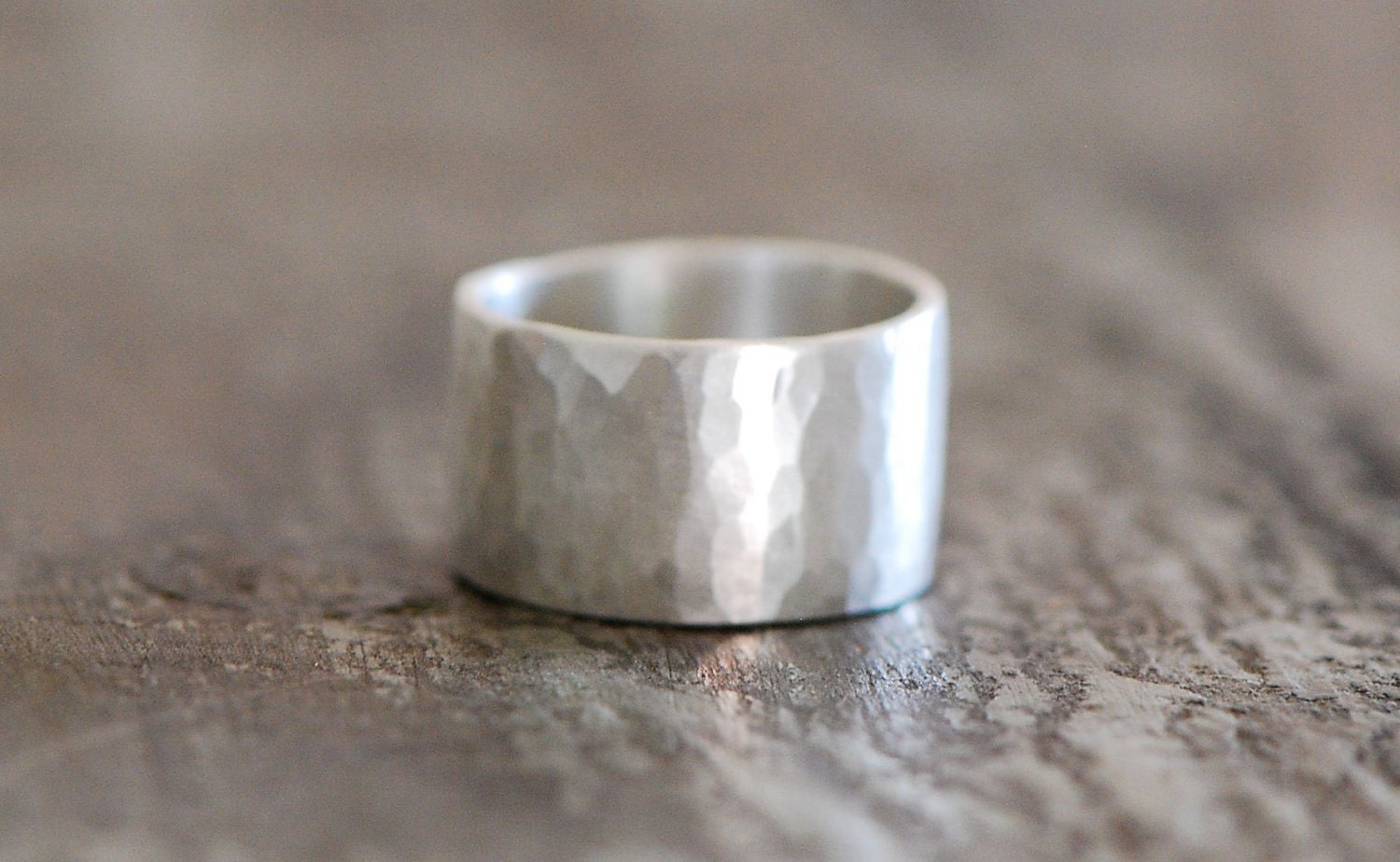 Well, anyway this is my latest Ring creation :)
Silver Band Ring
A very comfortable eco friendly wide fine Silver Band Ring,
that I Hand formed and hammered, to give it a faceted texture.
Fine Silver is a pure 99.9% Silver, that is recycled and there for very eco friendly.
Do you get hit by creative Ideas? When, how, why?